Spring update from the New Homes Quality Board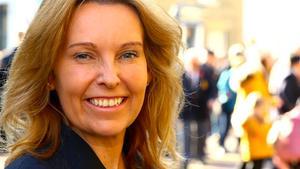 Since our last newsletter we have made significant progress in all key areas such that we are now very well positioned to start to introduce the new arrangements in the coming months. We will shortly release an updated, Crystal Marked version of the New Homes Quality Code that was published before Christmas. In addition, The Dispute Service, who we selected as our preferred partner to create a New Homes Ombudsman Service, are now very well advanced with their plans.
We also finalised the developer registration portal and reached a major milestone in February when developers started to register with us. We started by inviting the country's largest developers and over the coming months will open this up to companies of all sizes. Once registered, companies are provided with a range of training and supportive materials to enable them to prepare to work within the new framework. I would like to thank all the developers who have registered so far for their very positive engagement with us over recent months and we look forward to welcoming more of you as we move forward.
We continue to engage with stakeholders across the board. Government, both in Westminster and also in the devolved nations, remains supportive of our proposals and will, once the Building Safety Bill passes have the power to put a New Homes Ombudsman Service on a statutory footing. We also continue to engage constructively with a broad range of other parties including warranty providers and lenders and again, I would like to thank them all for their continued support.
I do believe that by continuing to all work constructively together we can successfully begin to introduce these new arrangements, which will provide customers with considerably enhanced protections and so drive confidence in your industry and product, in a way that is workable for you.
Over the past four years this incredibly important work has been a passionate focus of mine, and I do believe that once in place, the new arrangements will benefit both developers and customers alike and really position the industry positively.
It has always been my intention to ensure the arrangements are in place before standing aside, and now we are at that crucial point and ready to finally go live, I will be handing over to a new senior team to take things forward.
It has been an incredibly challenging but rewarding journey and I would like to thank everybody who has helped get us to this stage. It is a major achievement, and I would encourage everyone to engage closely with the NHQB moving forward such that we can continue to progress at pace.
Kind regards,
The independent New Homes Quality Board (NHQB) was set up to oversee the development of a framework to drive improvements to build quality and customer service.
To deliver its objectives the NHQB has been pushing forward three main workstreams:
Launching the New Homes Quality Code (NHQC) in December 2021 that fills gaps in existing arrangements for consumer redress.
Appointing The Dispute Service Ltd to provide a New Homes Ombudsman Service.
Launching an online portal for all developers of private new homes to apply for registration with the NHQB.
Government has always made clear that all the new arrangements are to be funded by the industry and the NHOS will be a free to use service for consumers. The arrangements will be paid for via an annual fee on each registered developer based on the size of business and number of new homes built each year. Further information can be found here.
In December 2021, we published the New Homes Quality Consumer Code (the Code) in both Welsh and English. This included over 400 changes that had been made to the draft code following the public consultation. At the same time, we published a detailed report summarising how we reached the final version of the Code.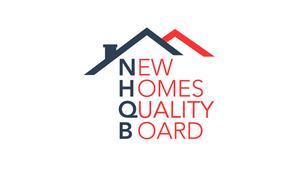 The new Code introduces a broad range of additional requirements for developers which fill the gaps in current protections. It ensures that every aspect of a new home purchase is covered as well as a comprehensive and accessible after-sales service for two years post purchase. The Code promotes a change in developer behaviour, a high standard of new home quality and service, and strengthened redress for purchasers of new-build homes where these high standards are not achieved.
Alongside the Code, a separate Glossary of Terms and detailed Guidance for Developers has been published. Currently these are only available in English – we will also be publishing these documents in Welsh.
In April 2022, we will publish an updated version of the Code, accredited by the Plain English Campaign with a crystal mark. Accreditation from the Plain English Campaign is a required step for the new Code to be approved by the Chartered Trading Standards Institute (CTSI). The content and meaning of the Code is unchanged, but the language has been simplified to make it more clear and easier to understand. During this year, we will also be publishing versions of the Code in large print and Braille.
The Code will be reviewed and updated on a regular basis. We do not envisage a formal review of the Code for at least two years from the launch to allow industry to embed it within their businesses.
As the NHQB enters the next stage in its evolution and moves from design to implementation, there will be a number of changes to the senior team to ensure it is best placed to drive forward its work.
After four years at the helm, Natalie Elphicke, OBE, will be stepping down as chair in the Spring. Natalie has been instrumental in the creation of the new arrangements, and with the building blocks now successfully all in place, she felt it was the right time to hand the reigns on for the next stage.
Leon Livermore, former CEO of the Chartered Trading Standards Institute has been appointed as CEO; whilst Rob Brighouse who has considerable executive and non-executive experience in the rail sector will replace Natalie Elphicke as Chair.
The NHQB's board has also been bolstered with the appointment of three more independent non-executive directors; Naomi Connnell, an experienced audit committee Chair and Chief Financial Officer; Curtis Juman a Board-level executive with significant professional financial experience gained at Ofcom as well as the not-for-profit and 'big four' private sector; and Paul Price who led the procurement for the New Homes Ombudsman Service. They join the existing board at a key stage in the NHQB plans.
The Board believes that these senior independent appointments will position the NHQB strongly to be able to move into the next stage of its development that will see the New Homes Ombudsman Service and a new industry code of practice introduced in the coming months.
Developer Registration Process
A 'soft launch' started in February 2022 to register a small number of developers by invitation to check the systems and processes are working as expected. We started by inviting the largest developers as these tend to have the most complex setups and will also impact the largest volume of consumers. This approach means that around 50% of new homes buyers will benefit as early as possible from the new arrangements. We are delighted that we now have 9 developers who have completed their applications and are now in the transition period – making preparations to activate – which we expect to take between 3-6 months.
Early feedback on the Registration process has been positive, and we will invite the next tranche of developers shortly and expect to open up the registration portal for all developers by May 2022. It is expected that all developers operating in Great Britain will complete an application to register before the end of this year.
Developer registration is a four-stage process:
Online application
Payment of fees
Transition period to complete readiness preparations
Activation
Before starting the application process, we recommend that Developers read the information provided on the Developer pages of the NHQB website. Here, you will be able to find the Code and supporting documents, the registration steps, the fee table and a suite of frequently asked questions. Should you require further support, please do not hesitate to contact [email protected].
Code Training Module and Materials
We have worked with a partner to develop an online NHQB training module. This training explains the new Code and is suitable for all employees, but has different assessments depending on the role of the trainee. The Code requires all customer facing staff to successfully complete the training, but it will also be useful for the wider business to understand how the new requirements will impact them. The module will take around 60 minutes to complete and will be available to Developers once they have completed the initial NHQB application process.
Alongside the training module, and once Developers have applied and paid the registration fee, they will be able to access the following assets to complete their readiness preparations to comply with the requirements of the new Code:
Logo files and brand guidelines
Template reservation form
Template pre-completion inspection checklists
Template complaints responses
Template statement of incomplete works
Template Complaints Handling Procedure
Template statement of aftersales procedures
Template New Homes Affordability Guide
Template invitation to pre-completion inspection
Template terms for Sales Agents
New Homes Quality Code readiness checklist
For further information on the training module and developer materials, please look at the support provided on our website. If your question remains unresolved, or if you want to give us feedback, please email [email protected]
The NHQB website has recently been updated, providing further support to both Consumers and Developers.
The updates include new information to reflect the current position of the NHQB. The Developer section has been refreshed – we have included the NHQB fee table and details about the Registration process. The suite of frequently asked questions has also been revised to provide more information based on Developer feedback.
We have incorporated more information about the NHBC itself, the New Homes Ombudsman Service (NHOS) and a Consumer section designed to inform customers how the Code impacts them.
We hope that you will find our recent changes improve the information relating to the New Homes Quality Board. If you require any other information, or have any feedback about the website, please email [email protected]. Alternatively, you can use our Contact Us form.
This is an exciting time as our plans start to become operational. The main actions that are planned for the next couple of months are:
Complete the soft launch of the Registration portal and open the website to all Developers to start their applications.
Continue to support developers to register with the NHQB and meet the requirements of the Code.
Work with The Dispute Service to finalise the systems, policies, and scheme rules for the NHOS which we expect to launch in April 2022.
Finalise transition procedures with the existing Code Bodies and Warranty Providers.
Publish the crystal marked version of the Code, approved by the Plain English Campaign.
Publish Code related documents in Welsh.
Work with the Charted Trading Standards Institute to gain accreditation for the new Code.
For more information about the NHQB and its work, please visit www.nhqb.org.uk. The website contains tailored guidance for Consumers and Developers, as well as information on the Code, NHOS and FAQ's.
Presentations have been undertaken to various developers and stakeholder groups to provide an update on progress. If you would like a presentation – either face to face or via video call, then please contact [email protected].
Subscribe To Our Newsletter
Join our mailing list to receive the latest news and updates from our team.