Summer update from the New Homes Quality Board
I am delighted to join the NHQB at such a crucial and exciting time in its development. My predecessor Natalie has done an incredible job to progress and develop the proposals to this point, and I look forward to driving them forward towards launch for the benefit of customers and industry alike.
Since I started in April, I have been getting up to speed with the developments to date and speaking to people from across the sector to understand their drivers and concerns. What has struck me is the almost universal support from all involved to deliver on the NHQB's stated objectives of improving quality and service for customers.
It is quite clear that delivering the requirements of the new Code and submitting to the remit of the Ombudsman will present some major challenges for industry. But there is a determination from all that I have spoken to, to step up and meet that challenge, an acceptance of the need for change and a keenness to deliver for customers. Please be assured that I am committed to working with you to help you meet the new requirements.
I am also heartened by the progress to date on the Code and Ombudsman. The new Code will clearly help deliver a better service for customers, particularly post occupation. If developers meet its requirements it will, I believe, help ensure that the relationship between the Developer and customer is a positive one. Similarly, having the protection of an independent Ombudsman, as is the case in most other consumer sectors, will help improve customer confidence in new homes. I welcome the progress being made to finalise the Ombudsman service and the work the Chief Ombudsman Alison and her team are doing with industry to help explain how the service will be operated.
To date we have invited the country's largest developers to register with the NHQB and I welcome the fact the majority of them have now done so. The opening up of the registration process to the rest of the industry is another step forward and I hope to see as many as possible large, medium and small organisations now registering. Once the application is complete, developers get access to a pack of training and support material to enable them to ready themselves to launch – or 'activate'. Whilst we envisage it will take around three to six months post initial registration for most companies to 'activate' please be assured there will be no pressure for you to do so until you are ready. I would thus encourage you to register as soon as is possible so you can start to make the necessary preparations.
Our aim is that as many as developers as are ready will launch in the Autumn, and we will be holding events in England, Wales and Scotland with media and political stakeholders to celebrate this major milestone.
Whilst my background is in the rail sector, there are some huge similarities in terms of the structure of the industry and the need to drive continuous improvements for customers. I look forward to working with you all over the coming months to deliver on our mutually beneficial objectives.
Rob
Natalie Elphicke has stepped down as NHQB Chair and been replaced by Rob Brighouse. Natalie has been a driving force behind the NHQB since 2019 when she came in with a vision as to what a new framework to drive forward service and quality could look like. She took that forward to the point where we now have a fully functioning entity with a fully independent board, and new agreed code of practice and an independent New Homes Ombudsman. Rob's background is in the rail industry. He was previously the Managing Director of Chiltern Railways, and is the Senior Independent Director on the Network Rail board.

The Building Safety Bill received Royal Assent in April. This is the piece of legislation which provides Government with the powers to introduce a statutory ombudsman service and endorse a consumer code. The new Building Safety Act 2022 allows the Secretary of State to enforce the arrangements that we are putting in place or elect to make other arrangements. There is currently no expected timeframe for when this decision will be made so in the interim, all housebuilders are encouraged to register with the NHQB so we can demonstrate that the New Homes Quality Code is delivering better protections for buyers of new homes.
We meet regularly with officials from DLUHC and the devolved governments, and all continue to be supportive of the work of NHQB.

Leon Livermore is the new Chief Executive and joined us in April. Leon was previously CEO at the Chartered Trading Standards Institute (CTSI) for eight years. As CEO he was responsible for the direction and activities of the Institute. Prior to that he was Chair and Executive Board Member at the Consumer Codes Approval Board. Since leaving CTSI he has been consulting in the public policy and regulatory sectors.
Underpinning the NHQB are a number of strategic advisory panels and committees. This includes a Consumer Panel, chaired by Gillian Cooper of Citizens' Advice, and facilitated by the research company Savanta ComRes. Quarterly meetings will provide consumer insight related to the new Code and the NHOS. The Panel includes consumers and independent / industry representatives. The first session was focused on the look & feel of the NHQB website as well as usability. A number of changes were recommended and will be incorporated over the next few months to make the pages more consumer friendly.
Other panels include the following:


Technical Advisory Panel

Government Engagement Panel
Introduction to the Ombudsman
Alison MacDougal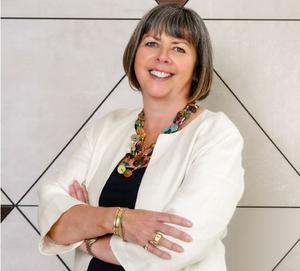 Alison MacDougall is the New Homes Ombudsman. Alison has worked in dispute resolution for over 20 years in a number of Ombudsman organisations and more recently with The Dispute Service running their UK wide resolution business in the private rental sector.
The New Homes Ombudsman Service (NHOS) service covers complaints arising within 2 years of reservation or completion, on all matters covered by the Code. Customers will be able to take their complaint to NHOS once they have received a response to their complaint from the developer, or at least 56 days have passed since the matters were raised.
The NHOS has developed a dedicated website (to be launched later this year) to allow customers to check their eligibility to raise complaints and to provide details of the complaint and associated evidence through a secure online portal. Developers will have access to their own account and dashboard to manage any complaints with the NHOS and will have full visibility of the customer's complaint and their evidence before providing their response.
The service will focus on helping developers and their customers reach an agreed solution wherever possible. This could be through a series of individual discussions or through a joint session with an experienced mediator. Where it has not been possible to reach an agreed outcome, the case will be reviewed by an ombudsman, who will examine the case and decide whether there is evidence that the NHQB Code requirements have not been met.
Both parties will be given the opportunity to comment on the ombudsman's draft decision before it is finalised. If a complaint is upheld, the ombudsman's decision will include an appropriate remedy to put the customer back into the position they would have been in if the breach of the Code had not occurred. This could be one or more of the following:
An apology
An explanation
Requiring the developer to take some action to put matters right, or
Requiring the developer to make a payment to the customer
A payment limit of £75K has been set, to include recognition of stress and inconvenience. Developers will be expected to implement the ombudsman's decision if it has been accepted by the customer.
Progress with developer registration
We have started taking applications for registration with NHQB and there are good reasons why all developers should register:
Whilst registration is currently a voluntary arrangement, now that the Building Safety Act has passed, the Government will make registration a statutory requirement at some point in future.

Increased media focus will mean that home buyers will be more aware that buying from a NHQB Registered Developer will give them increased consumer protection as well as access to the Ombudsman.

Good PR – recognition that you are signed up to the new Code and offer better customer service standards.
To date, applications to register with NHQB have been by invitation-only so that we can ensure our systems and procedures are working as expected.
45 developers have been invited to apply and over half have now completed their applications. These developers are now in the transition phase, completing their readiness preparations before activating their registration later this year.
The developers who have applied and are in the transition phase are:
Barratt Developments
Bellway Homes
Bloor Homes
C G Fry & Son
Countryside Properties
Crest Nicholson
Croudace Homes
Davidsons Developments
Fairview New Homes
Gleeson Developments
Jelson Limited
Lovell Partnerships
Miller Homes
Morris Homes
Persimmon
Redrow
Spitfire Homes
Story Homes
Strata Homes
Taylor Wimpey Homes
Thakeham Homes
Tilia Homes
Vistry Homes
Wain Homes
NOTE: these are not yet Registered Developers under the New Homes Quality Code and are still in the transition period. The earliest time that any developer will be 'live' under the new Code is October 2022.
We know that this transition phase is likely to take 6-8 months for large organisations and 3-6 months for smaller businesses. The transition phase includes:
Training for all customer facing employees and agents

Updating marketing collateral, websites and sales offices with the new logos for the New Homes Quality Code and Ombudsman

Updating forms, checklists and other customer communications in order to meet the requirements of the new Code
Upon completion of the application process and payment of the initial registration fee, NHQB provides a suite of resources to support developer readiness preparations (eg an online training module, logos and brand guidelines, template forms, letters and checklists).
Registration now live – 5th July 2022
Having completed our first phase, we are pleased to confirm that the application portal will be open to all developers from Tuesday 5th July.
The application portal can be found within the 'Developers' section of our website or by clicking here.
We are planning to hold launch events in October 2022 when the first developers will activate their registration and be live under the new Code. Events will take place in England, Scotland and Wales and details will be confirmed closer to the time.
As a reminder, it is expected that all developers will complete their application by the end of 2022.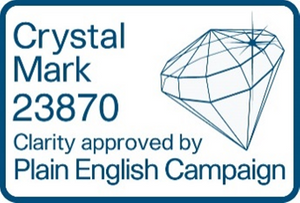 In April 2022 an updated version of the New Homes Quality Code was published on our website. This has been reviewed by the Campaign for Plain English and has now achieved a Crystal Mark.

Please be assured that the content of the Code remains unchanged but the language is more consumer-friendly.

Following feedback from various stakeholders, the Developer Guidance has been updated with three minor amends:


Section 1.5: removes an incorrect reference to Citizens Advice.

Section 1.7: provides more clarification for developers who are recommending professional advisers.

Section 2.6: has a minor amend to confirm that details of the New Home Warranty are provided by the relevant warranty provider (rather than the developer).


Version 3 of the Developer Guidance document has been published on the website here
Contact us
For more information about the NHQB and its work, please visit www.nhqb.org.uk. The website contains tailored guidance for Consumers and Developers, as well as information on the Code, NHOS and FAQ's.
Presentations have been undertaken to various developers and stakeholder groups to provide an update on progress. If you would like a presentation – either face to face or via video call, then please contact [email protected].
Subscribe To Our Newsletter
Join our mailing list to receive the latest news and updates from our team.